Last week's Women Tell All definitely did not disappoint. Almost everyone was back to go through the season's highs and lows. We were only missing Mandi, Samantha, Megan (and her internet-loved horse Huey), LB, Laura ("Red Velvet"), Jacqueline (Jackie), and Lauren R. As always, there were some heated moments, especially vocal contestants, and accusations.
Lace was greeted by an on-stage guest during her time in the hot seat claiming to have a tattoo of her. TMZ reports though that the gentleman was actually comedian and "Punk'd" producer Jamie Abrams and this was just a big prank. Rest easy though – Lace opting in for Bachelor in Paradise though is still totally legit.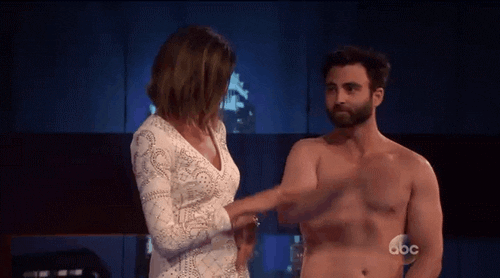 We were sad to see Caila so not herself for the big reunion, though it's understandable that the happenings of this season would have taken their toll on her. In contrast, we saw Ben come out as happy as ever. Surprisingly, he did not get too many uncomfortable questions from the ladies throughout the evening. He even told us he would marry his chosen woman tomorrow if he could. Without missing a beat, Chris Harrison asked, "Can I hold you to that?". Will it be a TV wedding for tonight's victor? We will have to wait and see.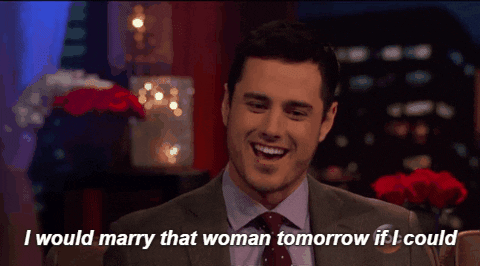 There were a number of news pieces and updates that have come out that add to this season so far.
We also found a number of fun Bachelor items up for sale. Take a look:
If you missed this week's podcast, click below to give us a listen. We had the chance to sit down with Izzy Goodkind to hear first-hand how it all went down, chat more on the application process, and talk about thoughts on the season as a whole. Thanks again to Izzy for joining us!